Archive for the 'game graphics' Category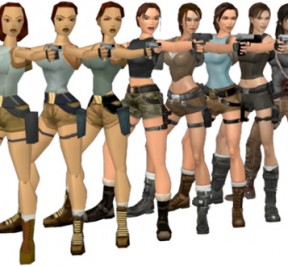 Nov 04
In the wake of the release of GTA5 we have all been transported into a world of extreme, cutting edge video game graphics. Sharp, clear and as real as you can get. You only need to watch the trailer for Call Of Duty Ghosts and you will see it with your own eyes. However, many of us will remember the days when our video games were pixelated, fuzzy and slow – but that was the beauty of them wasn't it?
As with everything, fashion, music and art, the current gaming graphics will evolve ad it won't be long before they are outdated. We will start off by moaning about them and eventually, in 30 years, we will enjoy them once more for their 'vintage' appeal. Part of the issue with modern gaming graphics is that they are built to look real. Let's face it, Space Invaders or PacMan were definitely not based upon realistic graphics; part of the reason they have kept their appeal for longer. Mobile app games and instant play casino games are some of the few gaming technologies that continue to display these type of simple graphics, albeit more stylized. At the end of the day, games that rely on the latest technology for their graphics are not going to retain their looks for as long as those that poses a blend between stylish graphics and the latest technology.
Tomb Raider is a great example of this. The ultimate 1990's adventure game was built between artistic graphics and the latest technology. It looks retro due to its pixelated presence and let's face it Lara Croft never moved in a realistic way. However this game was created using cutting edge technology. This is one game that has stood the test of time through the clever use of graphics and design.
Heading back either further, to the birth of a generation, the 1980's really was the moment that shaped the face of video game graphics. This was the era when graphics definitely took a backseat to the gameplay. Maybe this was to test the water or it was simply because the primitive computers could only handle so much. Either way, it was far either for developers to create a simply strategy game than it was to create an RPG full of twist and turns. This was the age when the PC was considered a machine for work purposes rather than the entertainment hubs that they have become.
Any game that grew out of the 80's was caught in a battle between artistic brilliance and the constraints of the consoles. The Commodore 64, released in 1982 was one of the most powerful systems of the decade, but it still couldn't cope with high level, wire frame graphics. Games designed for the Commodore 64 could always be recognised due to their brightly coloured graphics, and simple translucent characters. Although it was a powerful arcade console, the games were still simple in their approach compared to the capabilities of modern day consoles.
In short, video game graphics have moved as the technology has. Creative development and freedom is now one of the most important aspects to games, but they will soon be as dated as their predecessors. As they are so realistic, they may not fare as well in our fast paced world as some of the 30 year games we know and love.
Related articles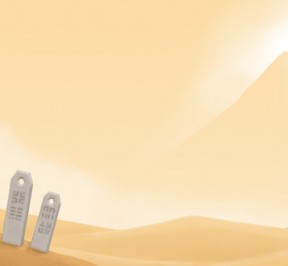 Sep 27
Making games is hard, finishing games is near impossible. Indie developers know that bringing a game to market is fraught with so many hurdles that include time, technology and cost. Graphics tend to tug at the latter as hiring an artist to produce ALL the graphics from menu GUI to animated sprites can be expensive. So for some developers and studios a good option is to adopt a 'simple graphics' stance where the art style is kept purposely simplistic in order to keep down costs whilst giving the game a unique feel. There are so many indie games that cover a myriad of art styles but I just wanted to pick a handful that took a 'less is more' approach to their game graphics.
Limbo is the first game by Playdead and uses stylized silhouettes and a great use of lighting to create an eerie atmosphere. The game, which is a puzzle based platform game is all done in black and white tones, using lighting effects and minimal use of ambient sounds reminiscent of  film noir. The nameless boy protagonist is in search of his missing sister and travels through the forest until he reaches a kind of 'post-apocalyptic' city. It's very weird and the end is abrupt leaving you wondering if you actually won but the journey is a lot of fun.
Dawn of the Ronin
Though still in development, this game has teased us with videos and images for a while now. Like Limbo, this side scrolling slice-em-up uses shadows and lighting effects to create an unusual style of game forcing the player to focus on gameplay instead of graphics.
Airsupply
Created by Quantum Sheep this run and jump indie game is proud of its 1Bit graphic style and mixes the style of retro two color video games with the speed and achievements of a modern mobile game. This pick up and play game is a lot of fun is constantly being updated.
Cannanbalt
What started originally as a flash game, has now been ported to multiple formats uses a very simple color palette and pixel style to create a fun infinite runner following the exploits of a suited hero as he escapes an alien invasion.
Journey
That Game Company's latest release is beautifully simple and follows a hooded figures journey to a light at the top of a mountain after 'waking up' in the middle of the desolate and baron desert. Being an online game it means that you can meet other players on their own journey to the mountain (only one at a time) and join forces on your mission.
Related articles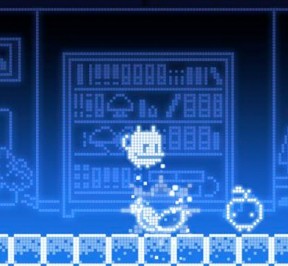 Aug 12
Graphics have moved on since the days when I was a kid. The high-end, graphics-card-melting PC titles and the previews of the PS4 and Xbox One games show just how far we've come in terms of creating beautiful virtual visuals. The current games are so far removed from the early Sega releases and even the Playstation 2 games that it's hard to imagine how we could have ever enjoyed them; but enjoy them we did. So, it begs the question: is it all relative or are graphics really not that important?
Minecraft is a great example to bring up early in the debate. In 2011, only a month after entering its beta phase, the game sold one million copies and by 2012 it was the 6th best-selling PC game of all time (It now ranks at number 5). All this, despite its having blocky graphics (not without their charm) that seemed in direct opposition to the more realistic game worlds offered by blockbuster titles. It shows that graphics come second to gameplay and propelled a game with low production values past the likes of Battlefield Two and Starcraft. Good gameplay can definitely make up for relatively poor graphics.
The converse cannot be said to be true. Graphics are important at initially attracting players to a game and their level of realism can help provide an immersive experience, especially in First Person Shooters and horror titles. But graphics don't give a game longevity. What makes players come back to a game five or ten years on is the gameplay. Quake III, Counter Strike and World of Warcraft will stand the tests of time without having the most mind-blowing graphics for this simple reason. Multiplayer and socially orientated games will win loyal followers because they provide the essentials of what gaming is really about: not escapism but competition. Pitting yourself against other real opponents is always preferable to single-player modes with dubious computer AI, which partly explains the popularity of the Call of Duty franchise.
And of course it all depends on what you're aiming to get out of the game. Not everybody plays games for the conviviality and competition of multiplayer modes or the narrative of a single-player campaign; others play games because there's a possibility to win money. If you want to gamble online, whether it's playing poker or blackjack, or just hitting the slots, there's an enormous choice these days. And because the gameplay is effectively the same across all Texas Hold 'Em games, for example, graphics can really make a difference to your enjoyment. Also if you're going to be spending an hour or more on a virtual poker table then a good-looking backdrop is going to enhance the gameplay ever so slightly. Take the graphics of CasinoEuro games as an example: they pay a lot of attention to detail, especially in slots games where the action can be quite repetitive, from the striking simplicity of Starbust to the colourful artwork of Hall of Gods.
This age old debate will no doubt rage on with the uptake of 3D graphics and virtual reality devices. However, there will always be those of us who will dust of the old games console and play those classic games whether they've got great graphics or not.
Related articles