Archive for the 'News' Category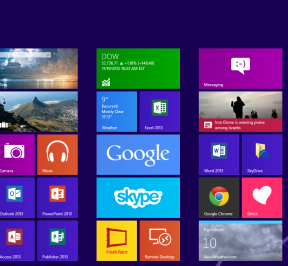 Jan 25
Windows 8 is gaining momentum at a rate that is making competitors sit up and take notice. The new operating system from the software giant isn't only great for the PC or the laptop, it's designed to work wonders on tablets and smartphones as well. And with smartphone computing comes a whole range of apps you can now download onto your Windows phone, and use them on your Windows PC as well.
If you work in marketing, you want to get up to speed with the new Windows 8 OS and maximize the benefits of easier, faster, more organized computing. But what apps are out there? Here are 5 of the top apps for marketing proffesionals who just love to play with their Windows 8.
1. Skydrive – Storing files have come so far from the ancient floppy disk. An important trend to keep an eye on, and employ, is the use of cloud storage. Skydrive is Windows' answer to Apple's iCloud and Ubuntu's "Ubuntu One" cloud. Skydrive lets users store and sync data online so that you can access that data on a different device in any location. And unlike both the iCloud and Ubuntu cloud which allow 5GB of free storage space, the Skydrive app for Windows 8 offers 7GB of storage. And that's storage that you can access anytime, virtually anywhere you want.
2. Toolbox – Multitasking is the norm not only in marketing, as people are genetically wired to do many things at the same time. And Toolbox is just the perfect Windows 8 app to help you achieve this. What Toolbox does is to subdivide your screen into two, three, and even six sections so you can see your apps all at once. Switching between tabs, which would sometimes lead to accidental tab/window closing, will soon be a thing of the past with the Toolbox app around.
3. News Bento – With the top news networks and broadsheets providing you with news online with websites and apps, keeping yourself up-to-date with the latest news seems like it won't get any easier. But with the News Bento app, it just did. It displays news headlines and pictures from different sources as multiple boxes on your screen that you can click to view in full without having to switch to a browser app.
4. One Note MX – How do you put down ideas? Do you like writing or typing them up? Or did you say goodbye to your pen and snap shots of what your boss/professor wrote instead? Maybe you record the discussion on your phone. Maybe you like to draw your own pictures. But what if you do a mix of them at the same time? The One Note MX app for Windows 8 is the best tool out there to compile all your writings, pictures, sound, and doodles so you can easily access and organize them. Keep different notebooks for different topics. You can even write your own to-do list and tick them once they're done! It's got more than the flexibility of writing on an actual notebook, without having to waste paper because you wanted to share a funny picture you drew of your boss.
5. Wikipedia – Some say that the main reason why people log on to search engines is to get to a Wikipedia page. Now, the ever-so-reliable online encyclopedia has its own app on the Windows 8! If you're bored of the usual Wikipedia homepage with just the picture of a globe and a search box, entering the app version gives a whole new experience, with featured pictures at the front. And the articles you get are more phone-friendly, so there isn't a problem with having to zoom and drag around a webpage.
"Everything at Once" is the name of the Lenka song that became the big Windows 8 catchphrase. With apps like those featured above that make planning and execution easier, faster, and more interesting, can we still disagree?