Archive for the 'News' Category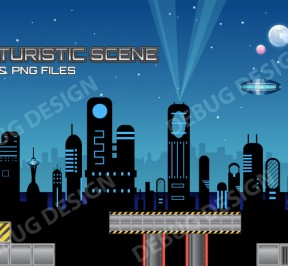 Aug 12
As you may have noticed, we have a new set of products on the store by the way of 'Scenes' which are our new graphic packs with a difference.  So instead of doing it by game style or theme we have tried it by 'scene'.  The first set of scenes include:
Futuristic Background Scene Farm Scene Street Scene Mine / Cave Scene
Each scene consist of various graphics which can used to make that scene.  These are ideal for scrolling games that require a 'general' repeating background.  As always, you get the vector files as well so you can edit and customize however you like to differentiate it from others.  However, I wouldn't worry too much about that as I rarely sell more than 5 copies of anything 🙂
If you have any suggestions, I would be happy to pop them in the pot! – contact me here!
Check out all the scenes below:
[wpsc_products category_id='96' ]