Posts Tagged 'google'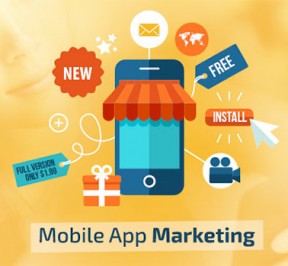 Aug 08
There are over a million apps in the Google and Apple stores and you'd think that with such choice the evolution of marketing would be complete. However it's taken more than 4 years for the market to realize a middle ground.
If you take a look at app marketing's very brief history you will notice that it went through 3 distinct phases, and that we are currently still in the 3rd one. Each stage clearly indicates how technology advanced in a short space of time, and how mobile users stopped seeing their devices as a novelty and started using them as a tool.
In the early days of app marketing Apple dominated, but following android's explosion into the market and the availability of 3rd party apps, Apple had to reassess its objectives and strategies as the marketing playing field became more of a minefield.
At first the emphasis was largely on volume and how many people could be encouraged to download a specific app, by any means necessary. This then indicated the popularity of an app but did not serve to illustrate how many people actually made use of it.
At around 2011 there was a shift and app marketing not only focused on volume, it turned its attention to performance tracking and quality, and incentivized apps were recalled. Marketing of apps then shifted focus on to how the app could offer the user an enhanced experience and the benefits offered, and rather than just simply racking up statistics, app marketing became more customer centric.
It's safe to say that recently the focus shifted once again and value and ROI became top priorities.  With brands such as MobileCasino.co.nz offering apps that rivalled the online offerings, users have become accustomed to downloading programs that offer longevity.
It seems that these 3 phases were spurred on not only by technological advancements but by mobile marketers realizing that if the app industry was to have staying power it needed to offer users an experience that would keep them engaged , whilst still being monetized in some form or another. Whilst many apps are free to download, users may have to pay for add-ons or additional game features, or be subjected to in-app advertising. For now it seems that the evolution of app marketing has reached a level plane, but whether it stays there remains to be seen.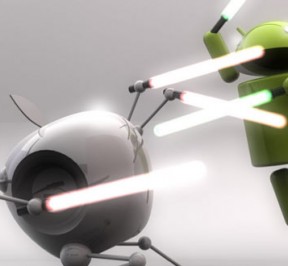 Sep 04
The most amazing thing that happened in the 21st century is the advent of user friendly interferences for consumer products whether it is for mobile phones, personal computers or other hand-held devices. Steve Jobs brought something amazing to this world by bringing the revolutionary mobile device the iPhone along with the iOS mobile platform. Following the trend, Google brought android mobile platform to meet the needs of everyday mobile computing. Consumers just loved it when iOS hit the market; it meant that users had complete control of their device. They were able to customize their device to any extent they wanted and later android came to the market and became the first popular open source mobile platform developers. Consumers all over the world entered into the next generation of tech. Developers all over the world started to explore the power of these mobile platforms and built hundreds and thousands of apps. University graduates with software degrees got the highest paid jobs all over and why? Because the newly launched mobile platforms have been popular like never before as compared to previous mobile platform namely the Symbian mobile platform.
With the advent of iOS and Android; developers were equally motivated as they now had the power to develop whatever came into their minds ranging from video players to shooting games, from PDF readers to angry birds; literally every vivid idea that came to developers which were not possible before finally came to reality. iOSand Android brought the most amazing features to the hands of a consumer that were never brought before; notably complete customization of mobile phones, apps market, themes and hundreds of other features. Did I just say apps market? Well, the amazing feature of these mobile platforms is the apps market. Imagine you were finally able to explore imaginations of millions of developers out there. You were finally able to use mobile phones for your daily needs with the invention of mobile apps. Developers were able to share their applications with just few simple clicks and you were able to download these applications in a few seconds and in just a couple of minutes you are using yet another mobile application to make a to do list for you. This is the amazingness of mobile platforms I was talking about earlier.
When it comes to mobile apps; one category that is highly popular among consumers are those interactive rich media mobile games.
Angry birds, Temple Run, Fruit Ninja and many other mobile games are bringing smiles to many mobile users. For consumers it's fun to use such mobile games but for developers its a tough job to make a app and then advertise it to make sure it get overwhelming response from users so that all those sleepless nights put into building these mobile games is worthwhile.
Below is the list of the Top 5 mobile apps/games advertising platforms to get the most out of your game apps:
AdMob
Admobscores highest on every list. Google premium advertising network for app developers should be the first platform when you choose to get your game app being heard. AdMob allows you to integrate your ad across iOS,Android as well as the Windows Phone platform making it the first choice of app developers to advertise their apps. Further, you are able to select from a wide range of ad formats available for mobile phones as well as tablets. Since its Google which is managing the platform you get to analyze your campaign from various viewpoints and you get a hold of advanced advertising tools available online.
Millennial Media
Millennial Media is our second top choice after Admob. The platform uses intelligent tools to let you advertise your game apps around the word. The best thing from mMedia is that it allows you to grab your campaigns and ads from other advertising platforms too such as AdMob; that means you can utilize the power of the two platforms and make the most of your advertising campaign for your games app. Furthermore, you can target your ads based on location. Experts see it as the best combination for premium apps advertisement needs and monetization of your games apps.
Adfonic
Adfonic is another top most choice for game app developers. The platform looks after all your advertisement needs. The amazing thing about Adfonic is the promise that 95% average fill rates on both iOS and Android.
Chartboost
While all the other above mentioned platforms are holistically to advertise apps including games app too, Chartboost is our favorite platform because it talks all about gaming apps and promotes similar apps on its platform. If you ask me one which platform you should use to start your gaming app advertising I would suggest you to go for Chartboost. This amazingly powerful platform connects game developers all over the world. You can socialize with other developers and look out for cross-promotions along with direct deals. One great thing in Chartboost is that you only need 5 lines of code to get your gaming app ad online.
Tapjoy
Why we brought Tapjoy into the list is because it offers you the power of a new phenomenon which they call incentivized download. You can advertise your gaming app to over 1 billion registered devices and over 77 million monthly active users. The best thing we found about Tapjoy is that you get sure short results i.e. for example if a user is playing a game that requires 10 more coins, to continue the game the user can buy it from the store or get the free coins needed by installing your app or viewing your gaming app advertisement (you can specify what you want users to do in-return to get more coins). This is an excellent platform for gaming apps advertisements.
Above all these, there are a few sure short guidelines for your games to get noticed. But before going into it that there is only one rule you need to remember in order to get heard. All the others are just fillers to your campaign; that is to make sure your content is engaging and for the right audience. Don't ever use false marketing ways to get heard, good work is always appreciated though it may take more time at the start.
Make sure your content is interactive (engaging games) Define your target market and design content accordingly (make sure you get insights on your target market before designing content) Start advertising your game app in your social circle, ask your friends and family to rate your application and write reviews on it. Make sure you have a hybrid marketing plan for your game app i.e. that includes social media as well as other paid advertisements on different popular apps. Make sure you enlist your games on various showcase forums so that other like-minded people can review your apps. Socialize within your developers circle, cross-promote each other games/applications to make the most out of your game apps.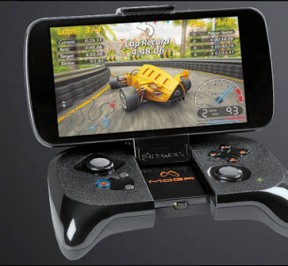 Jul 03
For a long time, I never really enjoyed games consoles. I always preferred to play on a PC, where the keyboard and mouse made many games much easier – particularly strategy titles, I thought.
Joypads seemed to get harder and harder to master, with triggers, analogue joysticks, cursor arrow keys, coloured buttons and so on, all of which have to be used in different combinations to achieve different moves.
No, I was a firm PC gamer – at least, that was, until the Nintendo Wii came along, and changed everything.
Redefining Casual Gaming
The Nintendo Wii brought gaming to the masses, not so much eliminating the joypad, but redefining it so that it featured the bare minimum of buttons, coupled with innovative motion-sensitive response that made gaming feel incredibly natural.
I found myself playing games where my opponents were pensioners or toddlers, or both; I've seen a baby master one Wii game in which moving the remote rang a bell.
But I always knew, as well, that the cartoonish graphics and fun-for-all-the-family styling of the Wii were not really a fair representation of what console gaming is really like.
So after a couple of years, I took the decision to sell my Nintendo Wii, and get a 'proper' games console.
What surprised me when I bought my PS3 was the extent to which the Wii seems to have influenced the games that have followed for other platforms.
Titles like Little Big Planet incorporate the kind of cooperative gameplay you might expect to see in a Wii game, as well as the light-hearted graphics.
But they present much more fiendish logic problems that must be solved, and this I found to be reminiscent of some of the more obscure puzzles in the Monkey Island games for the PC.
Overall, I'd say some games console titles – although clearly not all of them – are now much closer to the gameplay of PC titles than ever before.
Full Circle
By playing these PS3 games, I found myself reminiscing more and more about the PC games I used to love, from Monkey Island to Theme Park and the original bird's-eye-view, cartoonish Grand Theft Auto games.
I dug out some of those old installation discs and gave those old games a fresh play through (GTA is particularly fun if you switch off the frame-rate limiter, as modern-day graphics cards can run it at a blistering pace).
Ultimately, it was the realisation that I was able to do this that brought me back around to my original love of the PC as a gaming platform.
How many games consoles (aside from the unique example of the PS2) are still in popular usage, and are capable of playing titles that were first released 15 years ago or more?
Only the PS2 can fit that description – and even then only thanks to being backwards-compatible with PS1 games – and with the news that Sony have ceased production of the PS2, the PC seems set to once again reclaim its position as the best long-term gaming platform.
Related articles