Indie game design and development requires you to have a range of skills which include, design, development, level composition, music/SFX creation, project management and if you are planning to make money, basic accounting. Most will have a special skill such as design or development and then just 'get by' with the other skills. If you are serious about creating games then you are more than likely going to need a team. We have already covered assembling an indie game team in a previous article so in this article we are looking at some collaboration software to get your team talking and working together.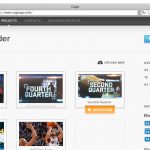 The type of collaboration software you use is dependent on budget, level of detail and size and shape of team. For instance, if you are happy being a two man team of a designer and developer, then something simple such as 'Cage App' would be a natural option. Cage App is great for adding images online, adding comments to them, and seeing the different revisions all in one place. The project owner can have multiple projects in one account and allow certain users to see and comment on them. When an image is correct there is a handy button to mark it as approved. This 'free' and simple application means you can work with a designer and keep a clear log of what is happening.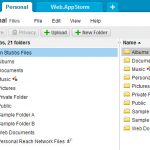 For a slightly larger team I would recommend Groopt.  Another free project management application that adds many more features such as calendars, file storage, contact information and various social sharing features. This app is ideal for small teams that want a central place to plan, add milestones and deadlines, upload files, and create to do lists. The design borrows heavily from the social networks and is sometimes a little slow to load but having all that functionality for free is fantastic.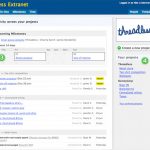 Basecamp is a much more serious project management application and can be tested for free if you only have one project running. Additional projects will mean you have to upgrade your account. Basecamp allows administrators to add to-do-lists, assign team members, add time-frames and upload files. Although it doesn't do any more than Groopt it seems to have more support and can be accessed on mobile phones and integrate with various other 3rd party time saving apps.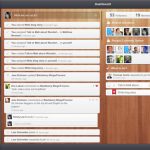 For something a little lighter then you should have a look at Wunderkit. The interface is easy to use and although it doesn't do much; what is does do, it does well. In short, you can create a project, invite team members, assign to do items and write notes. Each project can be viewable by the team alone or opened up as a development log for all to see. The video on the homepage takes you through the social features of the product and I expect this to build in popularity and functionality.
Also on the market but untested by myself is Action Method from the Behance team which has associated apps on iphone and ipad. and Things by Cultured Code which organised and breaks down your to-do lists.
So if you are in or planning to create an game team, it is useful to have a central place to keep plans, jobs, files and comments and collaboration software does just that. Disorganization can lead to broken friendships, lengthy development time and substandard games so make sure that your first to do is to get your project management software in place and strongly encourage the team to use it. In the beginning it will seem like a waste of time and energy but in the middle of the build you will be thankful that it's all in one place.