For a long time, I never really enjoyed games consoles. I always preferred to play on a PC, where the keyboard and mouse made many games much easier – particularly strategy titles, I thought.
Joypads seemed to get harder and harder to master, with triggers, analogue joysticks, cursor arrow keys, coloured buttons and so on, all of which have to be used in different combinations to achieve different moves.
No, I was a firm PC gamer – at least, that was, until the Nintendo Wii came along, and changed everything.
Redefining Casual Gaming
The Nintendo Wii brought gaming to the masses, not so much eliminating the joypad, but redefining it so that it featured the bare minimum of buttons, coupled with innovative motion-sensitive response that made gaming feel incredibly natural.
I found myself playing games where my opponents were pensioners or toddlers, or both; I've seen a baby master one Wii game in which moving the remote rang a bell.
But I always knew, as well, that the cartoonish graphics and fun-for-all-the-family styling of the Wii were not really a fair representation of what console gaming is really like.
So after a couple of years, I took the decision to sell my Nintendo Wii, and get a 'proper' games console.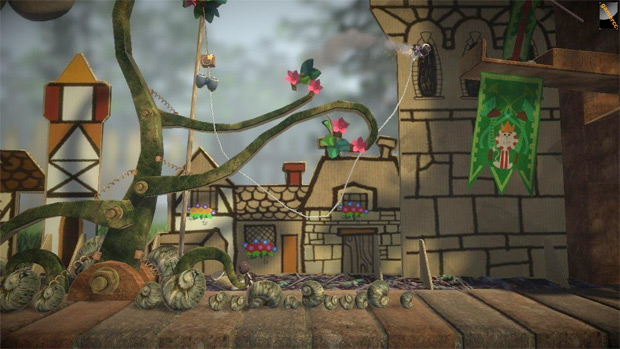 Becoming a Gamer
What surprised me when I bought my PS3 was the extent to which the Wii seems to have influenced the games that have followed for other platforms.
Titles like Little Big Planet incorporate the kind of cooperative gameplay you might expect to see in a Wii game, as well as the light-hearted graphics.
But they present much more fiendish logic problems that must be solved, and this I found to be reminiscent of some of the more obscure puzzles in the Monkey Island games for the PC.
Overall, I'd say some games console titles – although clearly not all of them – are now much closer to the gameplay of PC titles than ever before.
Full Circle
By playing these PS3 games, I found myself reminiscing more and more about the PC games I used to love, from Monkey Island to Theme Park and the original bird's-eye-view, cartoonish Grand Theft Auto games.
I dug out some of those old installation discs and gave those old games a fresh play through (GTA is particularly fun if you switch off the frame-rate limiter, as modern-day graphics cards can run it at a blistering pace).
Ultimately, it was the realisation that I was able to do this that brought me back around to my original love of the PC as a gaming platform.
How many games consoles (aside from the unique example of the PS2) are still in popular usage, and are capable of playing titles that were first released 15 years ago or more?
Only the PS2 can fit that description – and even then only thanks to being backwards-compatible with PS1 games – and with the news that Sony have ceased production of the PS2, the PC seems set to once again reclaim its position as the best long-term gaming platform.
Related articles
Other Articles