Posts Tagged 'Video game developer'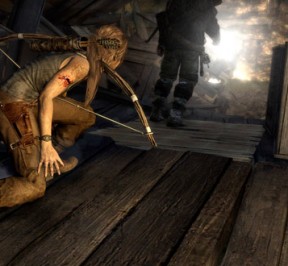 Jan 10
Now that 2013 is finally over, it's time to analyze a particular trend we've seen a lot in the last 12 months. Believe it or not, last year was pretty great for women in video games. They had leading roles and they managed to make their presence felt without looking too provocative. Don't get this the wrong way; men are still ruling the industry, but to some extent it's great that some developers paid more attention to a woman's role as well in a video game.
Tom Raider was successful because it was led by a female
That's right! Tom Raider might have had great mechanics, design, and visuals, but we have to admit that it attained success because it was operated by a female character-player. It was definitely a refreshing move and it brought an air of freshness to the whole gaming experience. Previous versions of the game were additionally based on a female character – namely Lara Croft – but this time the makers really managed to focus on other characteristics too, not just on the sexuality of the character-player.
Although the young Lara Croft we're used to is definitely an appealing virtual female, her looks and general appearance haven't overshadowed the most important aspects of the video game. She's not getting any special treatments in the game and she's not afraid to get stabbed or shot just to attain her goals.
Game developers have finally realized that female characters in video games can be sexy without looking too provocative. That's exactly what the makers of Tom Raider did; they created a good-looking Lara Croft whose one tough character, but she doesn't have to look too naked just to draw some attention.
We've grouped "The Last of Us" with "BioShock Infinite" because they use women the same way into the game. Some have catalogued these two as the best of 2013, and to some extent that's true. Both Elizabeth and Ellie have a special connection to the male character as they're successfully waiting to be rescued.
"BioShock Infinite" and "The Last of Us" are being led by male character-players and the way women are integrated into the gameplay converts them into assets and not liabilities males have to constantly keep safe. In BioShock, Elizabeth is perfectly capable of taking care of herself, so you don't have to worry that her life is constantly in danger. As a matter of fact, at some point she will help you take down the bad guys.
In The Last of Us, you'll be surprised to see how tough Ellie can be. She's directly involved in the combat and she's capable of taking down the bad guys by herself, without additional help. In spite of the fact that the women in these two games have to be rescued, they're well-rounded characters able to fight back.
Beyond is a game you either hate or love. It is one of the most disruptive video games of the year that focuses its gameplay on a woman, played by real-life actress Ellen Page. Story-driven by an extremely intriguing plot, beyond centers on Jodie Holmes, and it's up to you to decide if she lives or dies.
Some other notable games centered on the presence of female characters were Assassin's Creed: Black Flag and Call of Duty: Ghosts. Their role was not that notable, but at least they were present and they didn't have a provocative purpose in the games, which was surprisingly interesting. At last game developers have started to use female characters for different purposes in video games, and from what we've seen so far 2013 was definitely a great year for women in the virtual environment.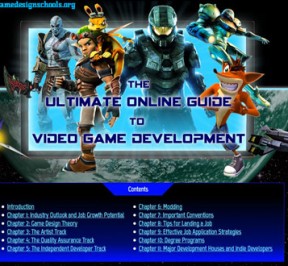 Oct 30
The path to video game developer success is long and fraught with danger. It might be easy to have and idea but how do you take make that idea a reality. More than that, how do you make game design and development your life?
Developing video games requires knowledge of many different disciplines. Whilst you might be able to outsource certain aspects of the game build, such as game asset design and music composition, your first few games will require you to envisage, creatively direct, project manage and deliver all by yourself. Sadly, game creation is more than just having a game idea, coding the mechanics and then slapping on some lovely graphics… The modern day indie developer needs to manage the marketing and patiently test the final creation in order to secure some commercial success.
Outside of the game design and development process you may want to think about joining a game development team or established studio in order to gain valuable experience in the industry.
With SO many questions floating around, including those questions that you don't know to ask yet, wouldn't it be nice if some kind person or website put together a handy list of resources in an easy to read infographic that would act as an ultimate guide to lead you through the ferocious land of game development…
Thanks to the helpful people over at 'Online Game Design Schools' you now have such a document.
Behold, Click here to read
The Ultimate Online Guide to Video Game Design
Related articles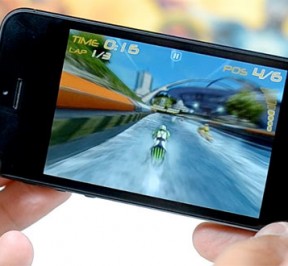 Mar 21
Everyone has an idea in mind of the key features and functionalities that they desire in their phones. For iPhone consumers, one of the top key features them our driven to be games. With a higher interest in games, iPhone is crowned "mobile device king" by an end of the year study this past year. Data driven from users of popular platforms such as Androids, iPhones, and Blackberries, iPhone conquered far above its opponents when it came to devoted gamers. This provides interesting feedback about iPhone consumers.
It's All in the Numbers
iPhone gamers come from a wide spectrum of interests and tend to be very loyal to their playing time. It is recorded that iPhone gamers play their games of choice typically 743.1 minutes on a monthly basis. This number far exceeds the Android gamers who clocked in at 484 minutes on a monthly basis. So iPhone attracts their consumers to their games and then captivates them into playing on a more regular basis than any other mobile device platform.
And the numbers are just rising! With more mobile consumers turning towards smartphones, gaming popularity is just increasing among Americans. In a couple of years, estimation 2016, more than half of mobile consumers are going to be dubbed iPhone gamers.
The most striking data derived from the increase popularity of iPhone gaming is that it has been determined that iPhone game features are used significantly more than any other feature on the iPhone. Popular features such as texting, social networking, and even the basic phone call, all fall short of the minutes used by iPhone games and their devote gamers.
iPhone even Appeals to Game Developers
It is true that the market of Android is open source; however, top notch game developers prefer developing their product on iOS versus Androids. Think of the iPhone as a "playing field." Most extremely popular and successful games that people of all interests flock to be probably introduced on the iPhone first. After the game proves in its success, it may then be converted and developed into an Android game. So die hard mobile gamers, who typically want "it" first, tend to migrate to the iPhone knowing they can get the latest and greatest from top game developers first.
Game developers have even been stumped into thinking that with the high success of their product on iPhone it would do just as well or better on the Android. However, in some cases this is proven false. This all relates deeply on that iPhone gamers are more devoted to their favorite games and out play an Android gamer any day. I phone devices themselves are much more advanced devices than that of most android driven devices. Apple has created the iPhone in such a way that it utilizes each aspect of the device and typically out performs the Android. What this means is that for the most part iPhone game developers can experience their game on a better platform and device to get the full experience of their game.
In conclusion the iPhone is the best testing and developing platform for mobile games. Expect big things from our iPhone game developers and even bigger things from our iPhone developers themselves. This is not a hard thing to imagine considering the iPhone consumer expects big things so under delivering is not an option.
In the near future we should expect machines that are faster smaller and capable of allowing the gamer to experience a much more lifelike streamlined gaming experience than ever before. iPhone developers know that game developers and consumers are counting on them so look out and expect the unexpected.
Related articles