Archive for the 'General Design' Category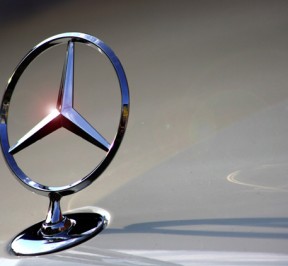 Jan 05
The most powerful tool in the logo designer's toolbox is often the symbol. Defining the identity of the company is crucial when creating the visual face of the brand. The designer must carefully contemplate on how the logo defines the identity and how others will perceive it.
A strong logo will embody the company's identity and allow the customer to form a bond of trust with the brand. However, if you are a designer you will understand the exactly what gives a logo its strength so that you can keep on delivering quality works of art for your client. To a designer, a symbol is a mixture of graphic components that can be in the place of words. Remember the phrase a picture speaks a thousand words. Well the symbol should be chosen with telling the brands story in mind. That is why it is such a tricky task. Therefore if you are a logo designer, understanding how you can use symbols in the correct way to avoid any misunderstandings is crucial. If a symbol is used incorrectly the consequences can be disastrous and you can end up with one very unhappy client.
Symbols – the impact they have on logos
Today, a company is remembered for what they stand for and what they represent. This is often seen as more important when compared to who they actually are. If a consumer is to trust your brand and come to rely on it for their regular purchases of a certain item or service, it helps if they can identify with what the brand stands for. Consumer psychology often advocates a consumer will be attracted to a brand who portrays an image they feel is in line with their personality and helps display this externally to their social peers. Furthermore if you want your brand to be something people want to associate themselves with, you must use the right symbols in the right way.
People may say that the logo itself is a symbol. However it is not the case. A logo is a symbol for the company and its identity and concurrently employs former symbols to achieve this. The designer holds a powerful tool in their hands therefore as the symbol when used in the right way, can trigger on a subconscious level different emotions and desires within the target audiences minds. So thinking about what a symbol stands for is absolutely crucial.
To create a memorable brand, they need to connect to the community and world around the consumer. It is an important part of social life and can contribute to the overall experience of how we live from day to day. To understand this psychoanalytically, when a brand is created it links to gaining a deeper insight into how a human communicates with the world and expresses their emotions to others. It is simply knowing how we communicate as humans to gain satisfaction. So when using symbols in logos, make sure they:
1. Tell a story By doing a good amount of research, you can ensure the symbols you include not only look good but have a deeper significance and display distinctive representations
2. Appeal to an international audience  Symbols should not only be looked at from your cultural perspective, but wherever you are marketing to you must consider your audience. What one symbol may represent in one culture may mean something completely different in another.
3. Are clear and can be understood  Conflicting symbols and communication can complicate and confuse the message you are trying to send to your audience. So ensure your symbols all merge neatly with the typefaces, shapes, language and colours you use.
4. Are consistent with the communication Every logo should send a message. The logo should also be in line with your other marketing communication so consistent campaigns can be built. This is when your marketing strategy takes flight as your customer can see how different messages connect and see the bigger picture.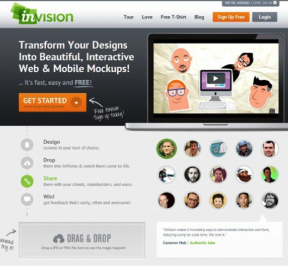 Apr 18
With more and more people creating both personal and commercial websites it makes sense that web design wireframe tools are on the rise. Rather than using desktop versions of these applications, many website prototyping tools are now cloud based; meaning that they can be accessed via a web browser, shared online and updated by multiple users.
Here are the top 10 cloud-based website prototyping tools currently available for use online.
Cacoo
Cacoo is an ideal website prototyping tool if you find yourself working with developers all over the world, as it currently supports more than twenty languages. As well as being multilingual, Cacoo also supports real time collaboration; enabling multiple parties to work simultaneously on different aspects of your site.
While your SEO guy is using Cacoo to craft your copy, your web designer can also apply the finishing touches to your layout and graphics. Users have the option to make projects private or public, and public projects support comments from non participating users; giving you access to feedback on your new site before it even goes live. Genius!
Creately
Like Cacoo, Creately also supports real-time collaboration; however, it only supports seven languages. Creately offer both an online version of their application as well as a desktop version (suitable for Windows, Mac and Linux systems), and the desktop version will sync with the cloud once an internet connection is established.
Creately is a great tool for any developer looking to create wireframes offline (after all, even a developer needs time away from the web!)
Gliffy
The brains behind Gliffy claim that it is 'the most widely used online diagramming application'; and while this may be true, Gliffy lacks features that other apps listed here offer. For example, although Gliffy can support a variety of different diagrams and it will allow multiple users to have access to a single project, it does not support real time collaboration.
However, Gliffy handles undoing changes more smoothly than its competitors. Every time a change is made to a project the last version is saved and archived. Should a collaborator make a change that you are not happy with it is very easy to reinstate one of the previous wireframe designs. Gliffy also integrates with a number of third party applications including Google Apps and WordPress, and it also has its own API.
HotGloo
HotGloo claims that it will 'change the way you create and experience wireframes', and it can certainly be said that this slick interface includes features that other website prototyping tools do not offer, such as an integrated chat feature; allowing all participants to discuss the project while drafting the wireframe and layout designs.
Like many competitor products, HotGloo supports real-time collaboration, making it easy for multiple members to work on a single project.
iPlotz
iPlotz is an unusual tool in the sense that it does not have a standard user setup. Instead, iPlotz offers three access levels; preview, wireframe and manage.
Preview users can access the site for free, and they can look at wireframes but they cannot modify them. Wireframe users can obviously modify a wireframe, but they have to pay for the privilege. Finally, manage users can add and remove other users, and they can also manage user permissions.
iPlotz also supports a desktop version, which like Creately will sync with the cloud version when 'Online Mode' is selected.
Invision
Invision is a great tool for the non geeks; for those who perhaps want to create their own personal website or a small business website. You don't need technical knowhow to manipulate the drag and drop interface within Invision.
If you are a developer, you can still find Invision useful. Its user management features make it easy for you to only provide access where it is needed, and Invision gracefully handles any dialogue between developer, collaborator and client within the application.
Lumzy
Lumzy may be a very young website prototyping tool, but it is quickly making waves with users and developers alike. For a start Lumzy offers an integrated image editor that allows users to perform simple image adjustments, such as cropping and resizing. It also offers real-time chat functionality, much like HotGloo.
Lumzy also offers features that can be considered advanced website prototyping, allowing developers to demonstrate more complex interactions compared to other wireframe tools.
Mockingbird is one of the few Flash based website prototyping tools on the market. While this is great for Windows systems, it's unlikely to be so great for Apple based devices. However, like so many of its competitors, Mockingbird does offer real time collaboration, and wireframes can be exported to PDF for use outside of the internet.
Pidoco focuses its features more on the testing of prototype websites, rather than the developing of them. However, the features it does offer for the testing and debugging processes are invaluable. For example, developers can record testing sessions and they can see the user's screen. Developers can also use the integrated chat facility or the VoIP feature to communicate with clients and testers real-time.
ProtoShare
Perhaps one of the most difficult aspects of website prototyping is trying to represent graphical elements with a simple diagram. Anyone unfamiliar with what the web is capable of may struggle to envision what it is you are trying to portray. However, ProtoShare may be the website prototyping tool for you. ProtoShare supports the use of CSS and JS, enabling developers to demonstrate custom components and complex interactions.
Another awesome feature that ProtoShare supports is the quick and easy conversion of onsite comments into actionable tasks, which can greatly speed up the development, debugging and project management processes.
Related articles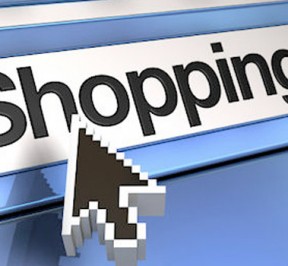 Jan 21
If the first taste is in the eye, an impressive e-commerce website design is extremely important when promoting an online store. It conveys the unique character of the brand whilst reassuring visitors to shop online. When designing a new online store, designers should take various factors into consideration such as strategic online selling principles, and even on-site SEO. Web development services will differ from one company to another depending on their services, their experience and cost.
Although you might thing that designing an E-commerce website is pretty much similar to that of other website designing with respect to attractiveness, color scheme, and organization. It employs a different skill set as its not about looks but functionality as well.
Certain specific principles are unique to e-commerce websites that make it different to regular brochure websites-
An e commerce website must provide seamless shopping experience to the users from homepage to checkout. It must provide all the necessary information and answer any questions about the product to the customer to enable a confident buying decision. The website should be easily accessible for the visitors (both able bodies and disabled) to use in order to avoid any legal issues. It should be SEO friendly from the outset, so that the crawlers may be able to access and rank all its sub-pages effortlessly. Map and have a full understanding the user journey through the site in order to see where users might leave the buying cycle Be aware that e-commerce website need a great deal more pages in order to cover terms and conditions, FAQs, delivery information etc.
These are just a few of the common principles which play a key role in e-commerce website design. In the online shopping world, success is the responsibility of the web design company, the SEO specialist, the content writer and the sites owner.
Navigation is Extremely Crucial
Every business likes to have a unique and individual design but there should be some consistency when looking at website navigation in order to make all web pages accessible to the visitor with great ease. When users find it hard to navigate, they tend to leave the website very soon.
E-commerce websites usually lead the visitors to an appropriate sales page with a click or two. Experienced web design agencies employ a few techniques that are not usually used for non e-commerce websites. Most of the websites allow the designer to employ the one-click principle and make most of it. You can see a lot of facts about the product, given in a detailed manner and user is directed consequently to order page or to the purchase option.
You can also see user feedback, and testimonials to reassure the potential buyer that you are not only selling quality products but you listen to you customers if any issues arise.
Personalization Options
Many E-commerce website includes different personalization technologies as many sites require sign up in order to process personal information.  These technologies also include user specific options that are incorporated within website, in order to establish the best product selection for their customers. Personalization technologies are the major part of the advanced e-commerce websites, and it has a major impact on the website's design.
Website Layout
Website layout is hugely important and like the other websites, e-commerce websites should be attractive, striking, and eye catching. Designers have to do enough research on this to attract the customers and grab their attention. Website layout can be categorized as the walking path to attract visitor's eyes. Both user experience specialist and search engine marketing professionals know various techniques in order to turn browsers into sales.
Conclusion
There are several numbers of factors to take into consideration when designing an e-comerce website as it can be extremely complex. Most of the large E-commerce websites make use of the personalized techniques for determining the best product selection to offer the visitors as well as employing a simple and easy to use design. All these technologies are the basis of advanced e-commerce websites, while online mega stores like Amazon have their own special techniques for luring the visitors.