Unless you've been living under a rock for the last year (or are just not interested in console gaming) then you're probably aware of the ongoing console war between Xbox and PlayStation, with the  release of the Xbox One and PS4 going head to head in the run up to Christmas!  But if you've only recently purchased a PS3 or have spent all your hard-earned cash on console games, you might not be able to afford the latest next-gen console for yourself or your kids for Christmas.
Trade it in
Just as you can buy pre-owned consoles and games, you can also trade in or sell your games and consoles, which will give your cash flow a boost and let you buy the newest games or even invest in a new Xbox One or PS4.  There are a number of ways to trade in or sell your gaming kit – here are some of the most popular:
Online – auction sites and other websites where you can trade in your games and consoles for cash are a great place to start
On the high street – shops such as Game will give you cash or points for pre-owned games or you can swap them for money off new titles
Classified ads – probably the most time consuming way to sell your games or consoles, but if you have a stash and time to spare, you could write a classified ad in your local paper or online to sell your items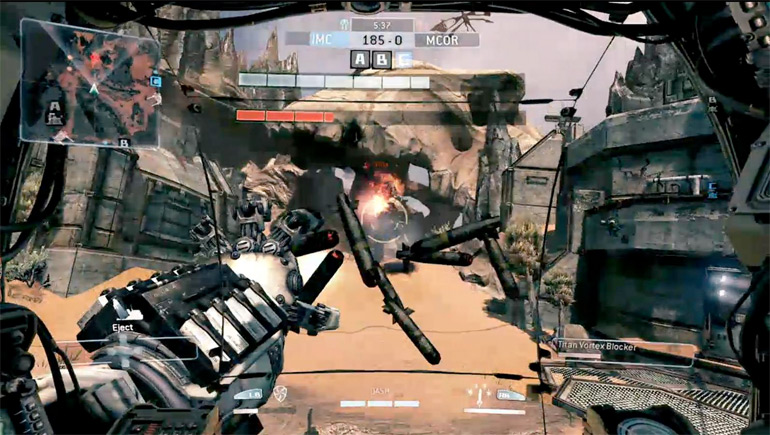 The Latest Technology
Technology is evolving at a pace that's often hard to keep up with – after all, that's how the manufacturers make their money! Whilst you don't have to keep pace with changing technology, when it comes to games consoles, you'll quickly find your old games are obsolete, particularly if you spend a lot of time playing online with friends.  Buying a new, next-gen console for the New Year is a great way to ensure you don't get left out when it comes to gaming online.  There are sure to be games lying around that you don't play anymore, and you can make extra money by selling these to fund the purchase of a new console (or accessories, if you already have a console).
Demanding Time
It seems that kids today always want the latest and greatest toys, and many mums and dads struggle to keep up with demand – particularly at Christmas.  There are always new gadgets and toys around that seem to cost the earth, but there's no point in worrying how you're going to afford to buy the kids a new gaming console when you could raise some extra money by selling things you no longer use!  You're not just limited to selling games online – you can also sell DVDs, CDs and books on many sites such as MusicMagpie and this is a great way to raise some extra cash to buy them what they really want this Christmas.
Next-gen Consoles
Whether to opt for an Xbox One or a PS4 is a personal decision – some people like both, whilst others are loyal to one camp rather than another.  Many feel that the PS4 console is more attractive than the rather bulky Xbox One, but again it's a personal choice – in the run-up to Christmas, it looks like the PS4 has become the UK's fastest selling console, with 250,000 sold in just 48 hours!  But quite often the decision will come down to which games are available that you want to play. Some games will be an Xbox One or PS4 exclusive, whilst others will be available on both consoles, so it's important to look at games releases before purchasing your new console.
Purchase Pre-owned
Whilst there won't be many next-gen consoles available pre-owned at the moment, this could change after Christmas, when many people will sell unwanted gifts online.  So it could be a good idea to wait until the New Year if you're purchasing a console for yourself.  This way you could pick up a pre-owned console at a discounted price and some pre-owned games too, making substantial savings.  It's important to always read the listing properly when purchasing pre-owned games or consoles, so you know exactly what condition the item is in before you buy.  Many pre-owned consoles from major retailers will come with a 6 month warranty (some even boast a 1 year warranty), so it's really not that much different to buying new!
So give yourself or the kids something to look forward to in the New Year with the latest games consoles – whether you buy pre-owned or sell existing consoles and games to raise money for your purchase, you can look forward to many hours of entertainment and some of the hottest new releases around in 2014!
Other Articles